Main Content
Breathing Digital Life Into Your Products!
GraphX Media is a turnkey solution designed to assist retailers and business owners confidently brand and promote their products and services through dynamic digital signage and messaging.
Continue Reading
Complete Managed Services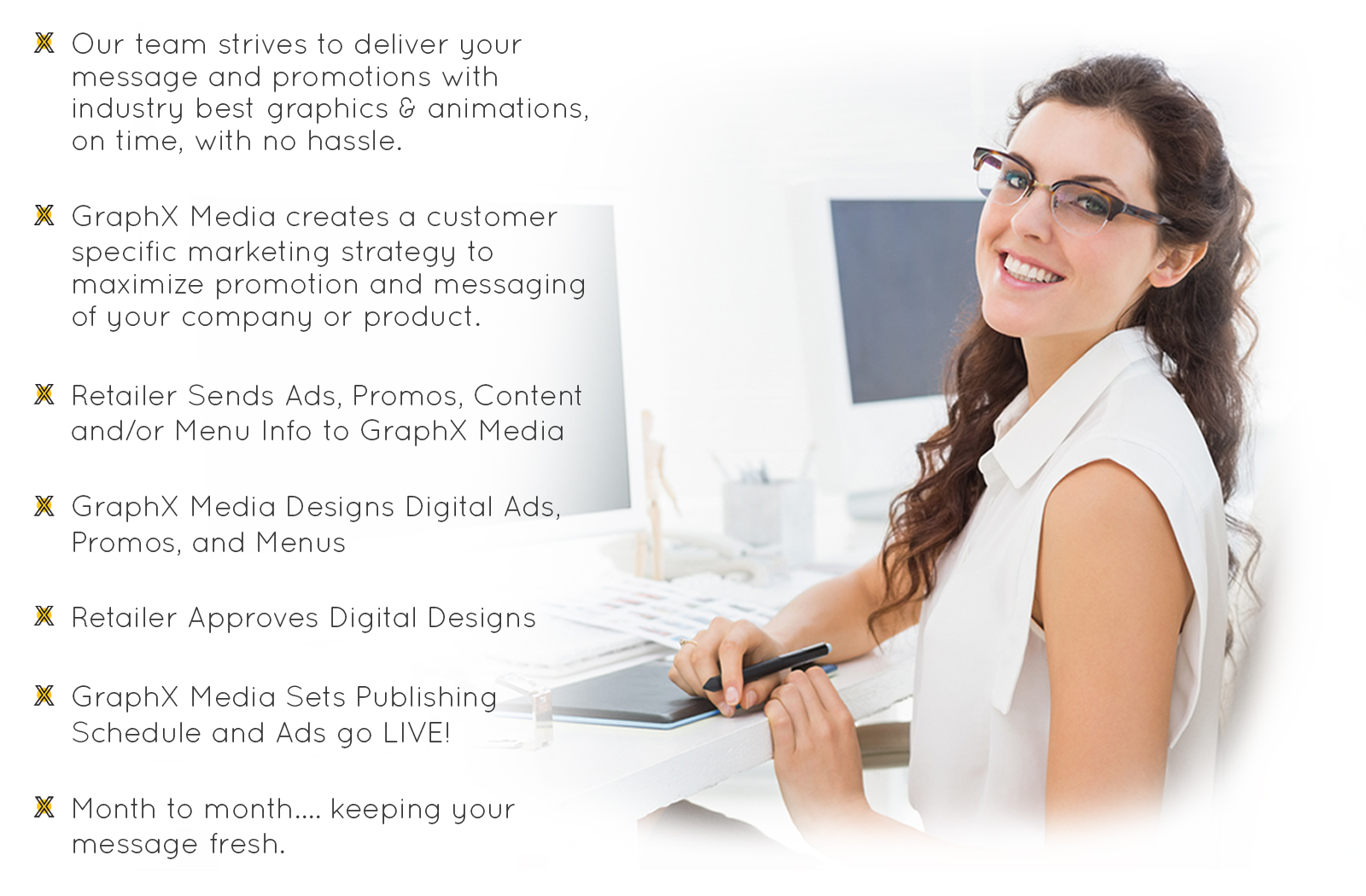 Industry Best Graphic Design
Promotional Advertisements, Announcements, Social Media Campaigns, Menu Boards…we have the experience and talent to create beautiful, effective marketing that highlights your brands and helps you to achieve your goals!
Why Digital Signage?